Ogunquit is a charming seaside village nestled amid sandy beaches and rocky shoreline. Ogunquit is a vibrant cultural center where you can visit a world famous Summer Theatre, go gallery hopping, visit significant museums, or view an artist at work. Ogunquit is famous for Perkin's Cove fishing village with its fabulous shopping and the Marginal Way footpath. Ogunquit's long, wide sandy beaches are considered by many to be the prettiest in Maine. And Ogunquit's award-winning in-season trolley service is available to whisk you from hotel, to shops, to the beach.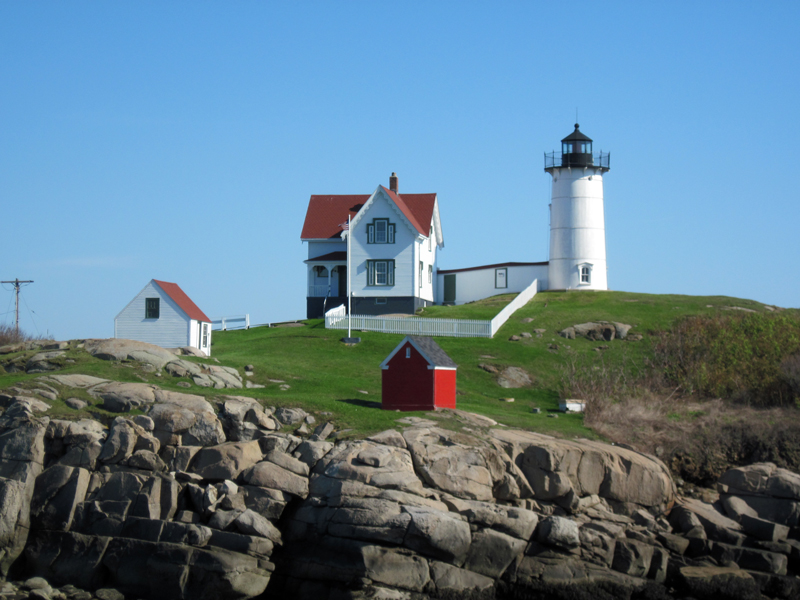 Enjoy Southern Maine using The Mariner Resort Motel as your home base. One and a quarter miles north of Ogunquit Center on the Ocean side of Route One we are a half mile from one of the world's finest beaches – Footbridge Beach. We are a trolley ride to historic Ogunquit Village, picturesque Perkins Cove, and other Ogunquit destinations.
Close by in Ogunquit are many other natural treasures, that everyone is sure to enjoy. The Marginal Way – a mile and a quarter long footpath that follows the shoreline from just south of the center of the village, to the classic Perkins Cove. This walk is one of the most spectacular places to enjoy views of the ocean and watch the surf crash against the rocks.
Another popular destination at the end of Marginal Way is Perkins Cove, a quaint working harbor that has been home to artists from around the world for nearly 100 years. Today Perkins Cove is a delightful mix of shops, galleries, restaurants, and homeport for many fishermen. The Cove also serves as the departure point for charter fishing boats, sight-seeing and lighthouse cruises.
Ogunquit has much to offer to those who love to explore. Offering beautiful sights, long walks, casual and fine dining. Next time you plan a vacation, take a trip to the Maine Seacoast. We hope to see you soon at the Mariner in Ogunquit.
Browse the area by category*
Ocean Recreation

Amusements Parks

Golf Courses

Driving Ranges

Miniature Golf Courses

Shopping

Things to do & Area Sight Seeing

Other Area Recreation

Summer Theatre

Art, Entertainment, & Museums

Lighthouses

Sporting Events

Area Medical Attention & Hospitals

Ogunquit Dining

Wells, Kennebunkport and York Area Dining

Tide Chart Links
*all links open in new windows. The Mariner Resort is not responsible for the content of external links.